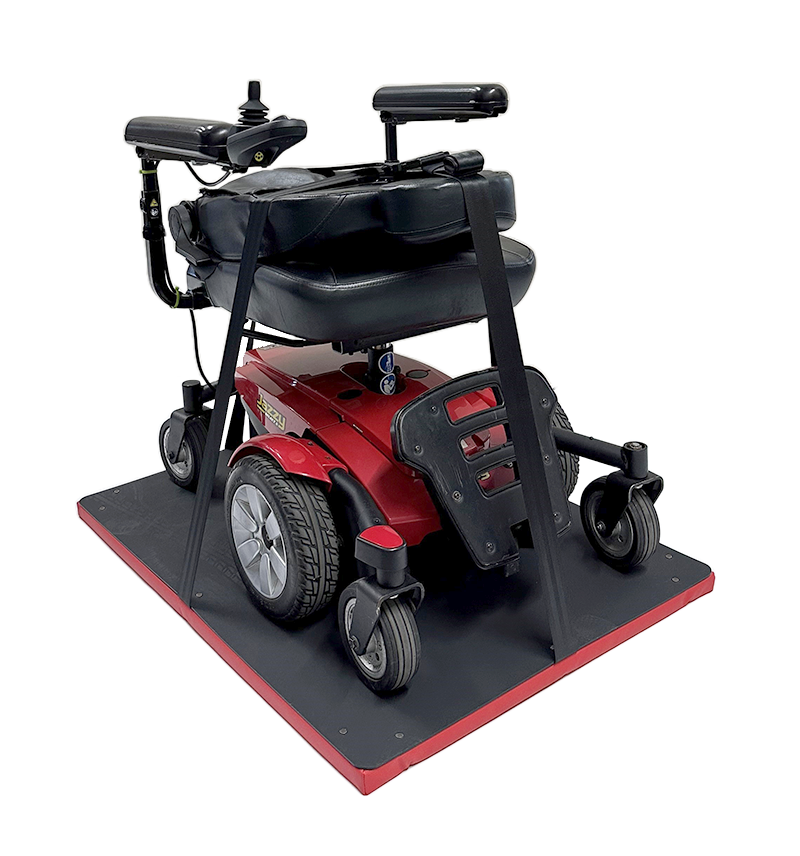 News Blog – Everett, Washington (July 18, 2023) – Aviation Technical Services (ATS), an award winning provider of MRO and component support solutions, has developed a solution for the existing wheelchair embargo faced by Embraer 175 operations, as outlined in FAA SAFO 23003. Named the Power Chair Cargo Protector (PCCP), our product secures to the wheelchair and distributes the weight as shown in the image featured.
The PCCP helps protect the wheelchair while simultaneously adding a lightweight layer of protection for the aircraft cargo bay, minimizing the potential for aircraft delays. Additionally, it provides a consistent and convenient method for baggage handlers and ramp crews to stow power chairs being both light and sturdy, as well as easy to use.
Interested airlines should contact info@ATSmro.com for more information or download our product whitepaper. The PCCP is adaptable for most commercial, regional and business aircraft.