ATS provides employees and their families with a wide range of benefits to support their health and financial security.
Health: To give employees flexibility to choose a plan that best fits their family's needs, ATS provides a choice of medical plans, including a Consumer Directed Health Plan with employer contributions to a Health Savings Account and a traditional PPO plan. Employees can also enroll in dental and vision coverage, health and dependent care flexible spending accounts, and voluntary coverages including accident, critical illness, legal services and discounted home and pet insurance.  
Financial: The ATS 401(k) plan includes an employer matching contribution and a variety of investment options to help employees reach their financial goals. ATS provides a robust Tuition Sharing program that includes AMT loan reimbursement, A&P license preparatory and testing reimbursement, and tuition reimbursement.
Time-Off: ATS supports employee work-life balance by providing paid-time off and paid holidays. 
Incentive Program: All regular ATS employees are eligible for an incentive plan, based upon their role within the organization. Incentive plans pay when company, team, and or individual goals are met.
Tuition/License Assistance: ATS offers a generous tuition reimbursement program. Education assistance is provided for Aviation Maintenance Technology (AMT) student loan assistance, Airframe/Powerplant (A&P) certification including coursework and/or test assistance, and Business-Related Degree tuition assistance.
No Cost Resources: ATS makes access to support easy for our employees and their families through our Employee Assistance Program, with confidential 24/7 resources and referrals, for help with challenges that life can bring. Employees also have access to financial advisors for personalized assistance with their financial goals.
Discounts: ATS has partnered with local and national vendors to provide employees with discounts on entertainment, mobile phones and service, computer hardware and software, gym memberships, rental cars and more.
Career Development: We support employee partners in developing their aviation industry careers in a variety of ways, including license and tuition reimbursement programs.  Our ATS Academy programs offer both technical skills and leadership training opportunities for those looking to add skills to their technical toolbox or move into a leadership role.  Our Apprenticeship Program offers robust on the job training for anyone looking to begin a career in aviation maintenance.  Below is a typical career path in Airframe Operations: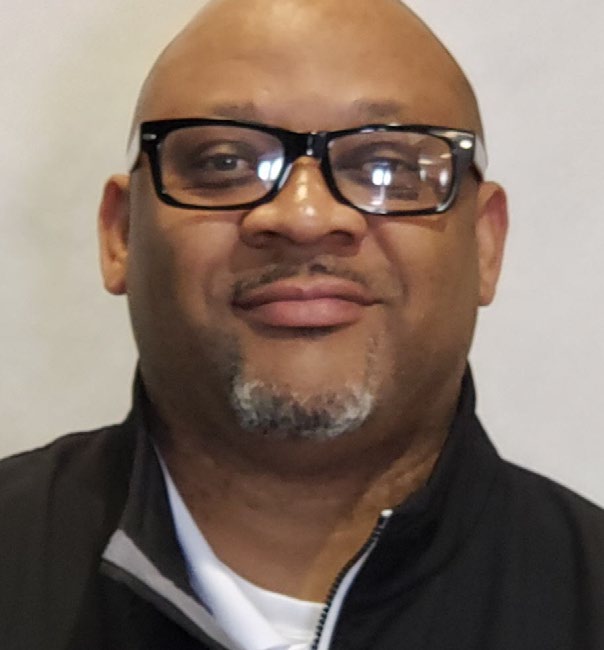 "I get to come to work and be creative…there are so many functions within our MRO that I do impact. My ideas have been used to solve challenges in the always-changing aviation industry."
– Chris, 21-year employee, Supply Chain Director and Navy Veteran (started as a technician)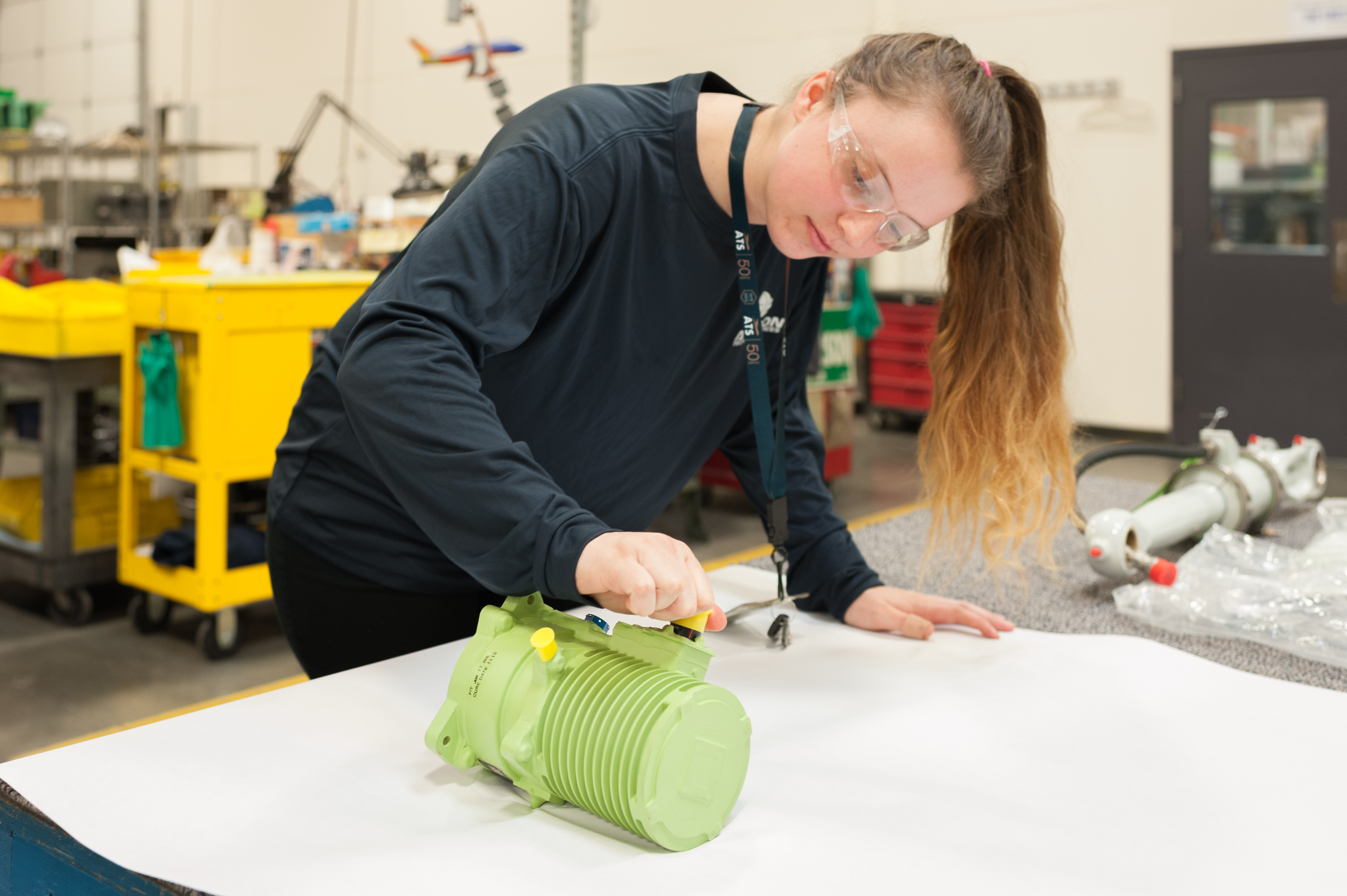 "I became an apprentice because aviation is an always growing industry and I rather enjoy working with my hands as opposed to sitting at a desk all day. Training has come easy because every Master mechanic I have worked with has been patient and more than willing to take the time to help me learn."
– Skyler, Apprentice 3, conducting an inspection on an Alt Flap Drive A/C Motor