Join our ATS Team. We are hiring! 
If you are unable to use the Job Search table below, scroll to the bottom of the table and click the blue 'Accept' button in the Cookie Preferences area. Please also note it is recommended to use Chrome or Edge internet browsers when applying, not Internet Explorer.
To see the benefits ATS has to offer, please visit our Working at ATS page. 

Here's more about:
We value and respect our employees and strongly believe in investing in each employee to learn new skills and enhancing their career. We invest in our employees by offering financial assistance to those seeking to become FAA certified mechanics and pay for AMP licensing. In addition, ATS has partnerships with colleges near our facilities and around the country to ensure you receive the highest quality education possible. During your time at ATS you will work on diverse projects to learn new skills and be given the opportunity to reach management positions.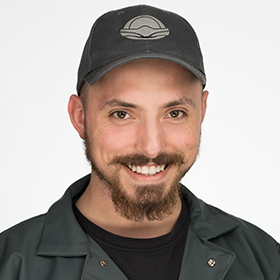 "If you want to work with your hands, not sit at a desk, and learn a variety of new skills in the aviation industry, I think ATS is a good fit for you."
– Ryker, 5-year employee, NDI Technician (started as a Service Tech)
We look forward to connecting with you!
ATS is an Equal Employment Opportunity/ Affirmative Action Employer, M/F/D/V