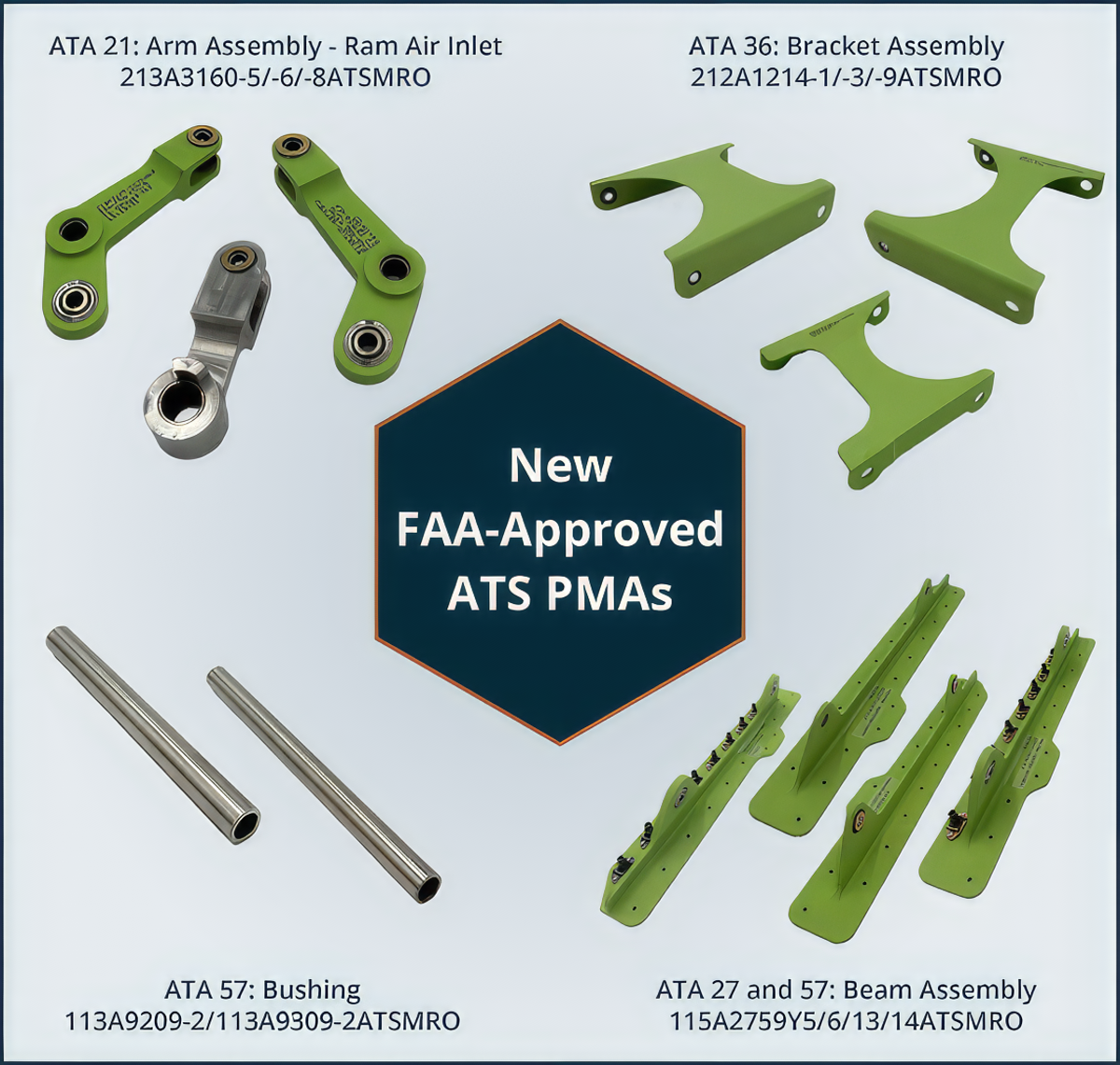 News Blog – Everett, Washington (July 18, 2023) – Aviation Technical Services (ATS), an award winning provider of MRO and component support solutions, is pleased to announce that its Engineering Solutions division has added 20 FAA-Approved PMAs to its PMA and STC Catalog in the first half of 2023. Parts added span ATA Chapters 21 (Air Conditioning/Pressurization), 25 (Equipment/Furnishings), 27 (Flight Controls), 36 (Pneumatic), 53 (Fuselage), and 57 (Wings) and have applicability for Boeing 737NG and MAX aircraft. A sampling of the new parts added are featured in the photo. Our most recent ATS PMA and STC Product Catalog can be accessed on our website.
To learn more, contact ATS Ranger Air for more information at +1 972 245 6699 or sales@rangeraav.com.
More About ATS:
For more than 50 years, ATS has been providing industry-leading, comprehensive MRO and support services for aircraft and OEMs. It is focused on making the MRO process better through reducing span times, increasing mechanic efficiency, improving airline operational performance, and lowering overall costs through maintenance prevention strategies. Its business units include Airframe Services, Component Repair, Engineering Solutions and Ranger Asset Management. For more information, please join ATS on LinkedIn and Facebook, and watch us on YouTube.