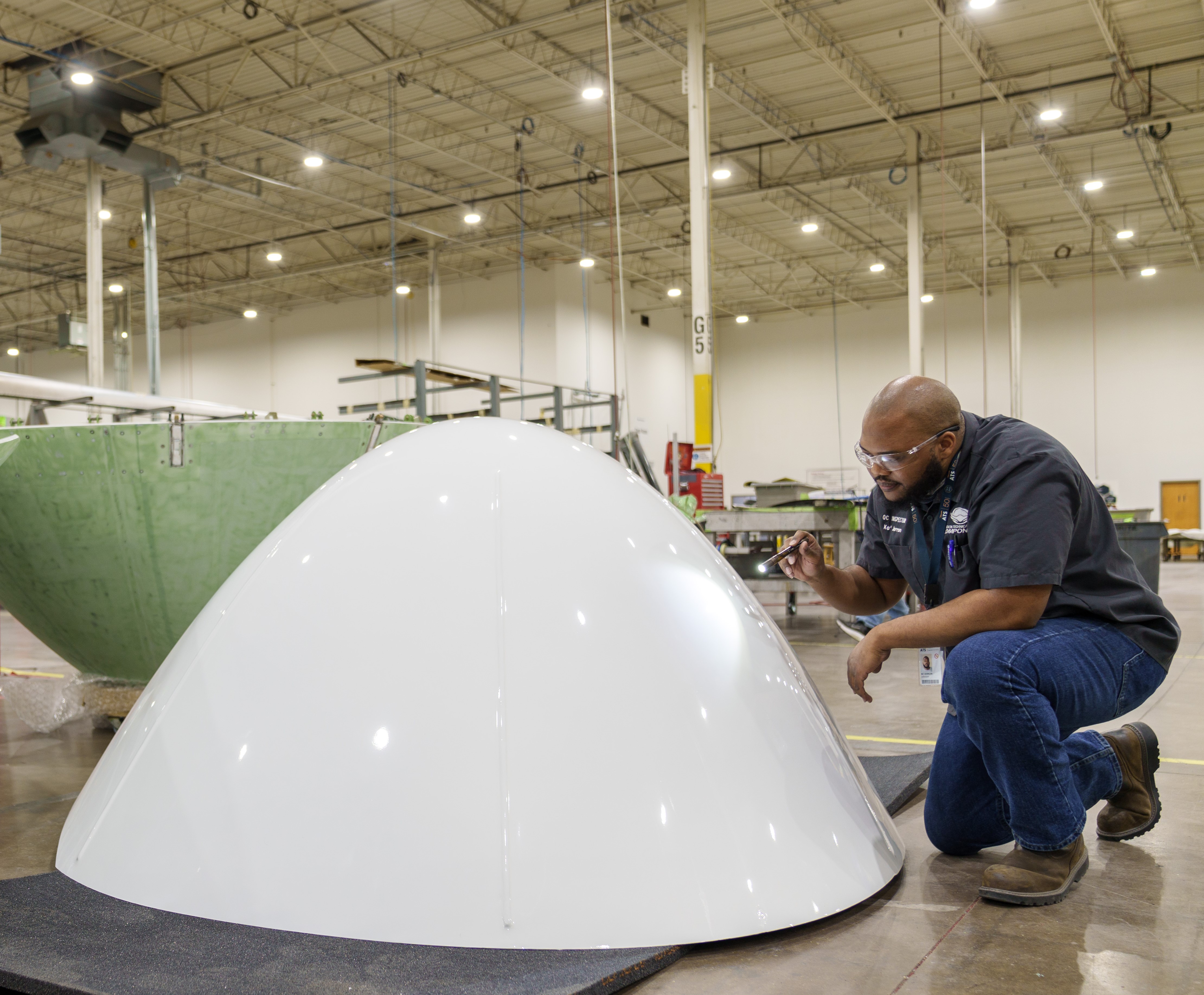 ATS finalizes its Component Repair facility transformation in the Dallas, Texas area.
Everett, Washington (APRIL 25, 2022) ― Aviation Technical Services (ATS) today announced it has completed the consolidation of its American Cooler Service (ACS), Aviation Industry Repair (AIR), and Texas Pneumatic Systems (TPS) subsidiary businesses at its existing 138,000 sq. ft. location in Fort Worth, TX. The new unit is called "ATS Components DFW" and provides repair services and rotable exchange options for a variety of aircraft components, such as structures, composites and accessories. The facility features various other in-house amenities, such as machining, autoclave, clean room, and heat treat capabilities.
ATS launched its Dallas-area facility consolidation plan in February 2021 to streamline production, reduce turn-around times, and improve employee work environments of its component repair businesses. "To be able to provide a premier environment for our customers and employees was our vision from the start," stated Paul Dolan, ATS CEO. "Employees from varying disciplines across ATS collaborated to design customized work cells built around part, tooling, and inventory flow efficiencies, as well as employee ergonomics."
Additionally, ATS has standardized to utilize one Enterprise Resource Planning (ERP) system, improving inventory visibility, quote response times, and the gathering of operational and financial metrics. Targeted at saving time and increasing reporting accuracy, this digital adaptation will similarly benefit both customer-facing as well as internal operations.
If attending MRO Americas in Dallas (April 26-28), stop by ATS Booth 3427 to learn more about our newly renovated facility or schedule a tour.
About ATS:
For more than 50 years, ATS has been providing industry-leading, comprehensive MRO and support services for aircraft and OEMs. It is focused on making the MRO process better through reducing span times, increasing mechanic efficiency, improving airline operational performance, and lowering overall costs through maintenance prevention strategies.
ATS offerings include:
Airframe Services: Heavy maintenance and modification
Component Repair: Providing repair services and rotable exchange options for accessories, composites, electrical and fuel components, flight control surfaces, hydraulics, pneumatics and structures
Engineering Solutions: PMA parts, STC offerings, as well as design and repair engineering
Ranger Asset Management: Component part sales/USM, consignment, and inventory distribution services available for virtually every commercial airframe and engine platform. Also includes asset acquisition and teardown activities
For more information, please visit: atsmro.com, follow @atsmrotech on Twitter, and join ATS on Facebook and LinkedIn.
ATS
Sherry Cole Bergstrom
Director of Marketing, PR and Communications
sherry.bergstrom@ATSmro.com