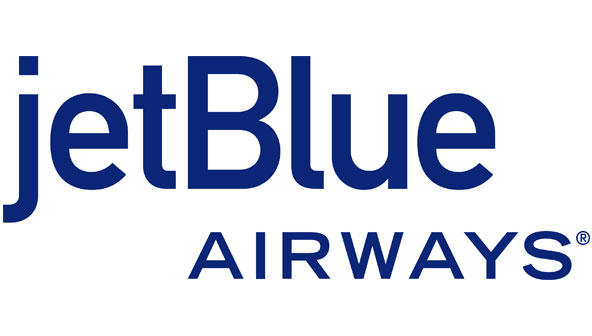 Everett, WA (September 4, 2013) ― Aviation Technical Services (ATS) announces the signing of a long-term service agreement with JetBlue Airways, based in Long Island City, New York. The agreement includes provisions for ATS to supply major aircraft modification services and MRO services to JetBlue over a three-year period.
"We are proud to have this opportunity to support a customer-focused airline such as JetBlue and we look forward to growing our relationship over the coming years," said Matt Yerbic, ATS President and CEO. "This agreement further extends our services to Airbus operators in North America and around the world," added Yerbic.
"We are pleased to enter into this partnership with ATS, a proven MRO leader who shares our passion and excitement for this project," said Jeff Martin, Senior Vice President of Operations for JetBlue Airways. "Jointly, we will aggressively modify the majority of our A320 fleet with the Fly-Fi solution while we continue working with LiveTV to add Ka broadband onboard connectivity to the remainder of our aircraft."
About Aviation Technical Services
Since opening in 1970, ATS has been providing maintenance, repair and overhaul (MRO) services for commercial and military transport jet aircraft. The largest and most tenured provider of maintenance, repair and overhaul (MRO) services on the U.S. West Coast, ATS is owned and operated in the state of Washington. From a base of operations in Everett and Moses Lake, FAA Class IV Airframe and Class 1, 2 and 3 accessory ratings enable ATS to perform MRO services for virtually any transport aircraft in the world. Today, ATS is home to more than 1,000 employees who work together to support a global customer base across five major business platforms: Airframe Services; Components Services; Engineering/ Manufacturing Support; Aircraft on Ground (AOG) Services; Boeing Business Jet (BBJ) Completions/ Maintenance Support. For more information, visit atsmro.com.
About JetBlue Airways       
JetBlue is New York's Hometown Airline™ with other focus cities in Boston, Fort Lauderdale, Los Angeles (Long Beach), San Juan and Orlando. Known for its award-winning service and free inflight entertainment as much as its low fares, JetBlue offers the most legroom in coach of any U.S. airline (based on average fleet-wide seat pitch) as well as super-spacious Even More Space seats. JetBlue is also America's first and only airline to offer its own Customer Bill of Rights, with meaningful and specific compensation for customers inconvenienced by service disruptions within JetBlue's control. Visit www.jetblue.com/promise for details. TrueBlue, JetBlue's exclusive rewards program for frequent fliers, allows customers to earn points even faster with partner programs, while redeeming awards start at just 5,000 points and $2.50 taxes/fees for one-way travel, with no black-out dates. JetBlue serves 79 cities with 850 daily flights and plans to launch service in 2013 to Worcester, Massachusetts, Port-Au-Prince, Haiti, as well as Lima, Peru, subject to receipt of government operating authority. With JetBlue, all seats are assigned, all fares are one-way, and an overnight stay is never required. For information call 1-800-538-2583 (TTY/TDD 1-800-336-5530), or visit jetblue.com.