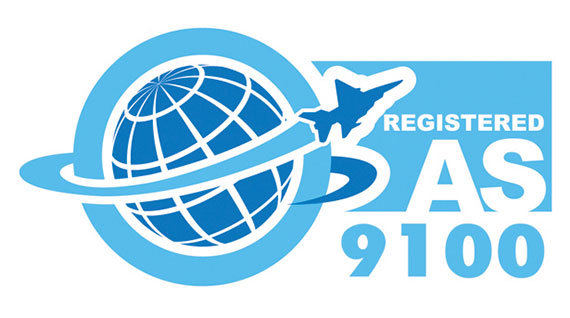 Everett, WA (May 29, 2013) ― Aviaton Technical Services (ATS) recently received certification for meeting and fulfilling the requirements of the Quality Management System standards AS9100 Rev C for the scope of "aircraft component, maintenance, alterations, and rework."
According to ATS Senior Quality Manager Nick Heminger, "AS9100 certification is a prestigious credential which required ATS to demonstrate its capability to meet the complex and unique requirements of the aerospace industry. Rev C of the standard, published just last year, places additional emphasis on risk mitigation, supply chain and project management, as well as product conformity." ATS previously held certification to AS9110 and underwent the transition to AS9100 to further assure compatibility with the quality management systems (QMS) established by our OEM and defense customers. The recent certification also included a continuation of our ISO 9001:2008 accreditation.
President and CEO Matt Yerbic explains, "This certification transition reflects our continued commitment to providing our customers with an ever increasing suite of products and services. Meeting both AS9100 and the ISO international standards validates ATS's conformance to globally recognized best practices."
Achieving AS 9100 enhances the list of certifications ATS has already achieved: FAA Class IV Repair Station; EASA Repair Station; China CAAC, United Arab Emirates GCAA, Cayman Island CAA, and Uganda CAA.