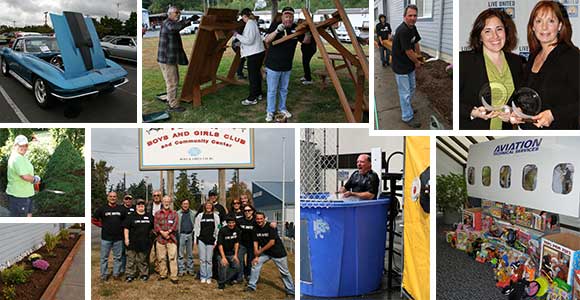 Philanthropic Activity
As one of the largest aerospace employers in the Everett area, we are a proud part of the local community. Through our long-standing partnership with the United Way of Snohomish County and other quality not-for-profit organizations, the business and our employees give back to children—the future of this community.
Green Conscientiousness
Acting as an environmentally-responsible organization requires commitment to a different way of thinking and the returns add up. Starting with simple recycling initiatives and moving to more capital-intensive upgrades like air compressors, heating and ventilation systems and facility lighting have resulted in impact totals that begin to make a difference.