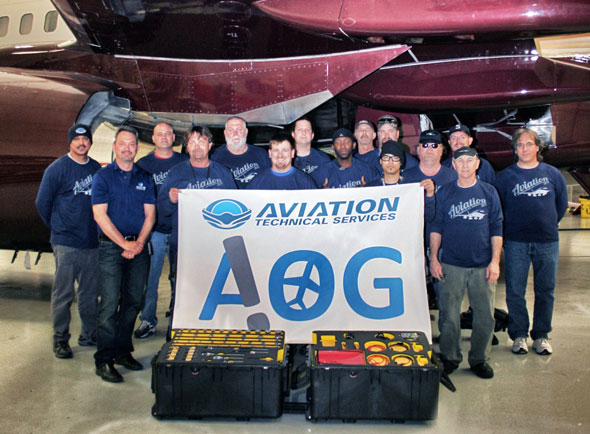 ATS provides airframe services for drop-ins or to address critical aircraft problems anywhere in the world. We have assembled a team of very experienced individuals skilled in every facet of aircraft repair—from engineering to major structural repairs.
The ATS AOG (Aircraft on Ground) Team is available around the clock to support aircraft at one of our facilities in the U.S. or can be dispatched to any aircraft location. It is our mission to work quickly with your team to understand and develop a repair plan to get your valuable asset back into service.
"This team of experts will provide excellent workmanship wherever they are needed," said Dave Keimig, Vice President/Operations.
We are happy to further discuss your urgent aircraft service needs and how this hand-picked group of technicians can help! Drop us a note and let us help you with your airframe or component AOG project.